About
Nex
cure
Nexcure Pharma is a next-generation pharmaceutical company with presence across India and the AfME region. Nexcure is committed to providing healthcare professionals and patients with premier quality, affordable specialty products and healthcare solutions that will help patients lead healthier & happier lives. Nexcure's range of product includes branded generic pharmaceuticals, nutraceuticals and OTC products. Nexcure stands committed to dedicate energy and expertise to address patient needs, increase their access to safe, effective, and affordable healthcare solutions, and standing together for the cause of health. Nexcure is driven by an experienced management team with in-depth knowledge of the region and long-standing relationships with key industry leaders and healthcare professionals to identify the unmet therapeutic needs of the region and address them with healthcare solutions sourced from top manufacturers that have and maintain stringent quality and regulatory standards as per our market requirement.
Nexcure endeavors to:
Focus on Chronic & Innovative products for better access and
meeting

unmet requirements.

Commercializing Branded Pharmaceuticals & Nutraceuticals.
In Licensing Deals with leading Pharmaceutical Companies.
Out Licensing to major regional Pharmaceutical Companies.
Build Strategic Product Pipeline for leading Rx brands going Off Patent.
Creation of generic molecules, over-the-counter medication and private brands.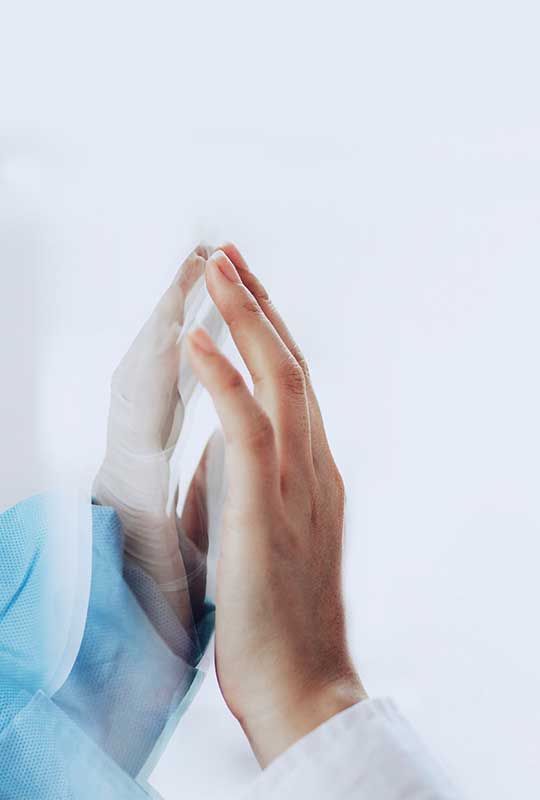 Mission
Our mission is to become a leading Specialty Pharmaceutical company and identify and capitalize on opportunities to further expand our product line and provide healthcare professionals and patients with therapeutic solutions to meet their need.
Vision
To provide enhanced treatment choices for patients through novel, specialized affordable medicines by leveraging our expertise and unique market understanding.
Our Strengths
Highly motivated team of Pharmaceutical industry veterans
Blend of regional and International Experience.
In-depth market understanding.
Ability to Fast Track entry into the market.

Robust capabilities in meeting the stringent regulatory requirements in the region.
Focus on Chronic & Innovative products for better access and meeting unmet requirements.
How We Add Value
PASSION
Deeply Committed & Passionate about improving lives
ENTERPRISING
Challenging the norm.
COLLABORATIVE
Cultivating Partnership & Team-work.
EXCELLENCE
Persistent in pursuit for excellence in specialty treatment.
PASSION
Deeply Committed & Passionate about improving lives
ENTERPRISING
Challenging the norm.
COLLABORATIVE
Cultivating Partnership & Team-work.
EXCELLENCE
Persistent in pursuit for excellence in specialty treatment.
Business Development
Nexcure offers exceptional and privileged access to healthcare professionals through the effective marketing of quality pharmaceutical products. Whether for promotion, distribution or representation, our sales team offers flexible solutions that will help you achieve your business goals.
In a dynamic market, the challenge for many companies is to offer pharmaceutical products perfectly suited to customers with very specific needs. More than ever, it becomes imperative to benefit from having close relations with Physicians, Pharmacists and decision makers at leading Hospitals, Clinics and Insurance companies. We at Nexcure can help you achieve in securing and building upon this relationship and adding value to business. Nexcure's objective is to License-In registered brands of reputed pharmaceutical companies in the Middle East region and foster these brands by putting in place sales and marketing strategies to commercialize and attain significant market share by deploying its own dedicated field force for promotion. Our team has excelled in representing multiple therapy areas, by delivering excellence through the effective execution of the tactical marketing strategies. Nexcure provides comprehensive, multidisciplinary, experienced-based solutions that drive increased value for our clients and follow a well-defined process for each of our service areas - in-license, out-license and acquisition and enrich their execution by leveraging the capabilities and experience of our professionals drawing on a wide range of regional knowledge and multicultural perspective in the process
OUR TEAM
Our management team has broad experience and a deep understanding of the pharmaceutical industry and is committed to operating with integrity and dedication to improve patient's lives by identifying, sourcing and commercializing products in focused therapeutic areas. Our team has a proven track record of successfully sourcing and commercializing therapeutics and patient programs resulting in better patient care. Our Team consists of accomplished professionals with experience spanning the critical functions of Sales, Marketing, Regulatory and Business Development. From sales and pricing to strategic and operational marketing along with regulatory and medical management disciplines, our team's experience boasts strong domain expertise required to excel in the region. We have also successfully built a strong, well established local key stakeholder network and distribution channels for business to fast-track market entry.
WHY AfME
The fast growing and lucrative Middle East market bolstered by a developing African market has drawn a lot of interest in the pharmaceutical industry in recent years. The AfME region's pharma market is projected to reach $ 60 billion by 2025 with a CAGR of 10% representing tremendous growth potential. With an aim to provide world class healthcare facilities as well as timely deliveries of medical and pharmaceutical supplies for the well being of a growing population, governments in the region have laid down the foundation for a promising future of the healthcare industry. The continued pressure on the bio fuels which is the major source of income for most of the Middle East countries has also contributed to a growing demand for affordable healthcare. Other catalysts include higher life expectancy, predominance of lifestyle related diseases, increased healthcare consciousness and growth in per capital income.
GLOBAL PRESENCE

Partner with us
We value your feedback and we are pleased to answer your questions about
our company & our products.